Cheerwine, born/created in Salisbury, North Carolina in 1917. It is a yummy cherry soda!
I made this Southern Cheerwine Bundt Cake and it is delicious!
Here is a great cake recipe using the soda that I found in Our State magazine.  Enjoy!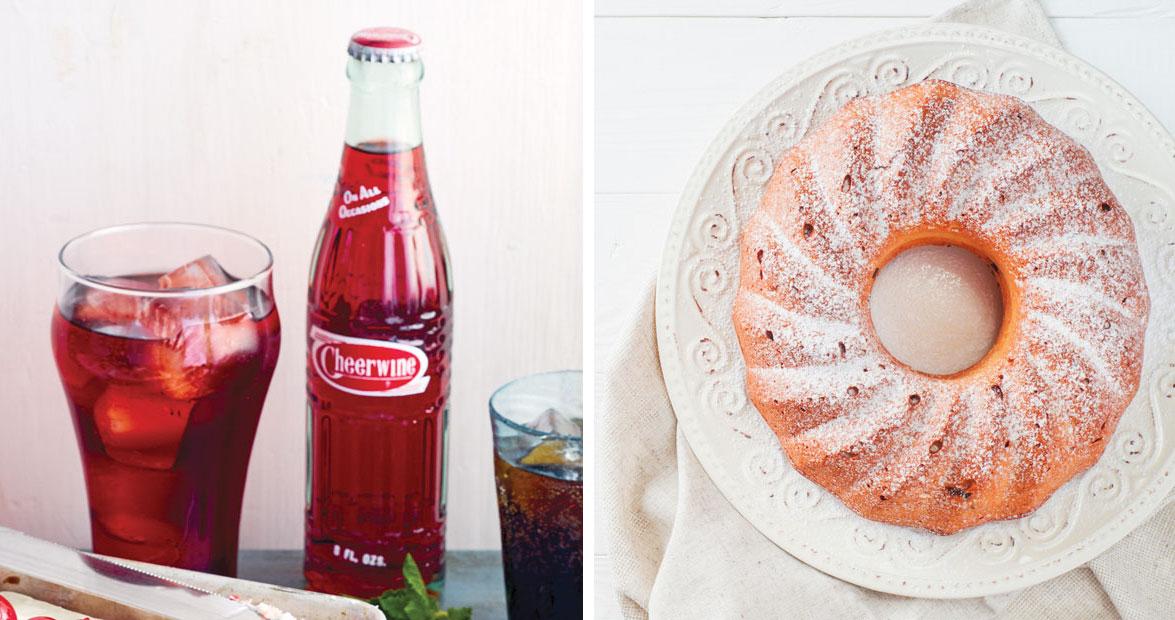 Cheerwine pound cake might sound like a novelty, but it is a seriously good and proper pound cake, worthy of a place on a cake stand.
Source: Cheerwine Pound Cake | Our State