We visited Christmas Town USA last night and it was beautiful! When we were younger we would drive through the town to see the lights.  Now we enjoy getting out and walking the town to see all the Christmas light displays.  If you go right at sundown, you should be able to find a parking place fairly easy.  They have a new restaurant (Italian), we were going to eat there but it was pretty busy so we changed our minds.  The bakery is still there… doing good.
The major attraction is the small lake in the middle of the town.  All the trees are lighted and the reflections are just gorgeous.
This place is a must visit during Christmas!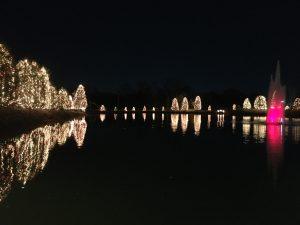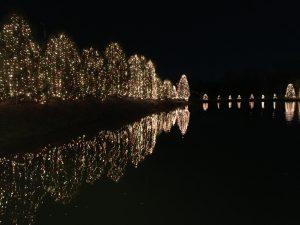 Too see more McAdenville images and other Christmas photos, go to my FAA Christmas page. Thanks for looking!