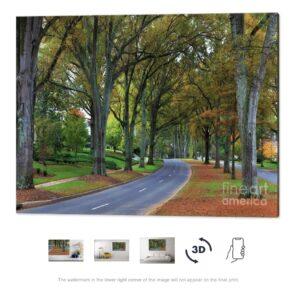 One of the prettiest streets in Charlotte is Queens Road West. This road is located in the Myers Park neighborhood. The trees are Willow Oaks that were planted in the 1920's. Our State magazine has a nice little article on them, published in 2017.
I took this photo several years ago during the autumn season.  It really is a pretty street.
It would look great on canvas!
Here's how it might look in your house or office.